Welcome to the Illinois Funeral Directors Association Site
The Illinois Funeral Directors Association was founded in 1881 by funeral directors seeking a common voice, a way to share information, ideas and methods and to protect themselves and consumers through legislation. We invite you to review the information on this site and contact us with any questions you may have.
News
[ June 23, 2014 to June 25, 2014. ]
Location:
Tinley Park Convention Center
18451 Convention Center Drive
Tinley Park, IL 60477
The IFDA office will be closed on Thursday, November 28th, and Friday, November 29th, for the Thanksgiving Holiday. IFDA Board of Directors and Staff wish you all a happy and safe Thanksgiving Day weekend!
10 funeral service associations, that are members of the Funeral and Memorial Information Council (FAMIC), have united with one voice to create a national education campaign to help consumers understand the importance of meaningful memorialization.
Have the Talk of a LifetimeSM was developed by FAMIC to help people in your community understand the value of talking [...]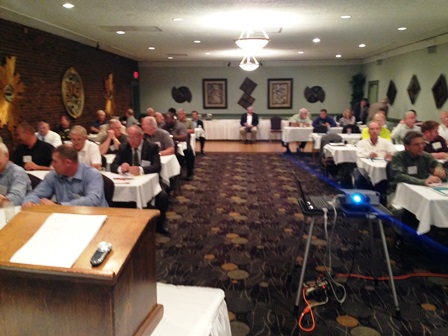 The IFDA Southern Fall Seminar took place today at Fischer's Restaurant in Belleveille, IL.
Over 50 licensed funeral directors/embalmers were in attendance.
Chris Rutledge, Chief Operating Officer of IFDA preferred provider, Employment Management Services, Inc. (EMSI), presented on what is necessary and what is not regarding insurance coverage as well as gave some sales training – highlighting [...]
IFDA Homestudy courses are now open for online registration in the Events page of the website. Click Here to browse the list of courses available and to register online.
If you wish to fill out a paper form and send it in, as we have in the past, you may download the form by clicking the [...]
Willowgreen just launched this innovative free blog to help people who are grieving called Grief Helps. It features mini-videos, mini-books, PhotoThoughts, and blog articles to help families through the grieving process.
This website has been linked to the IFDA Grief Support page.